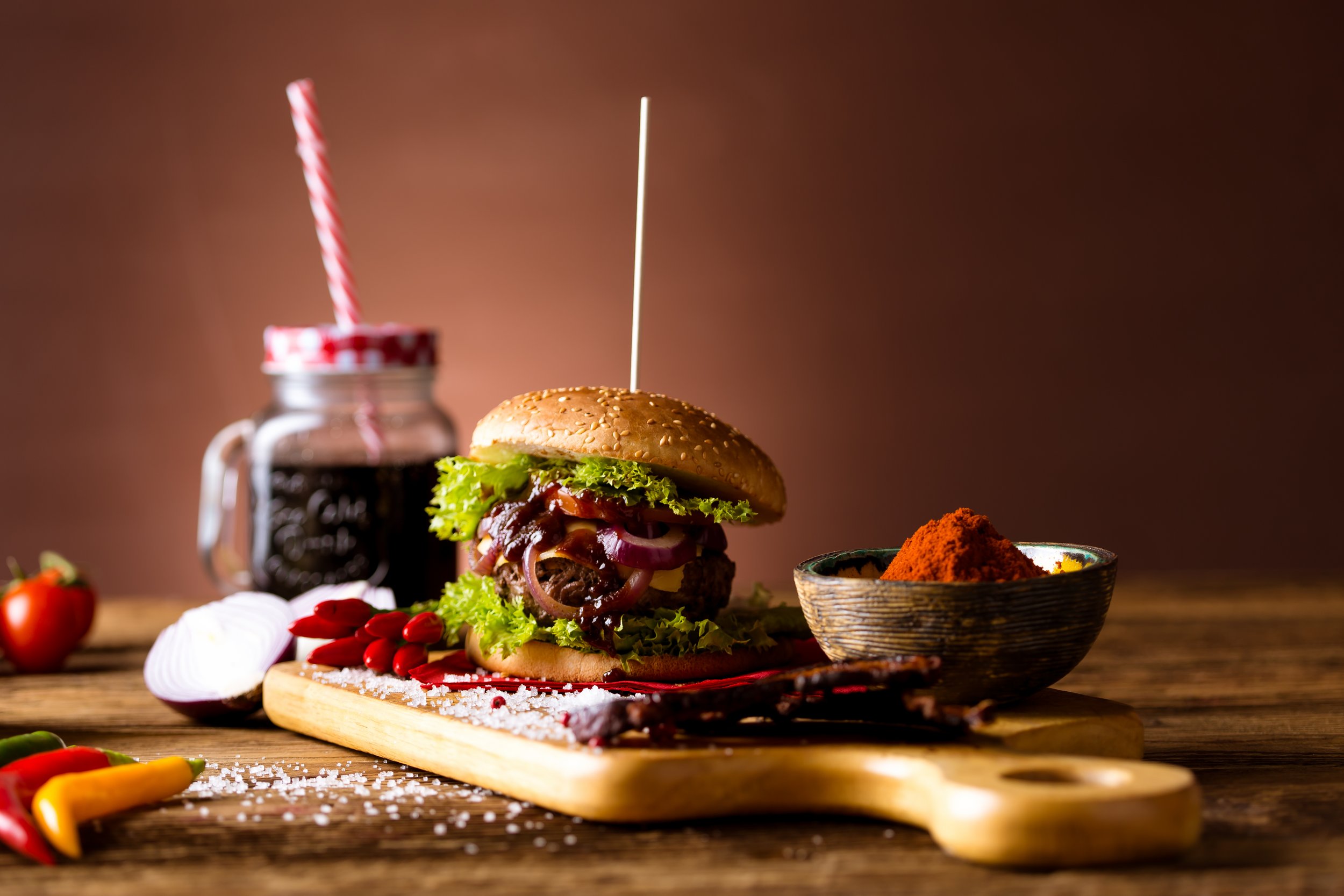 Konteiner Burger: home of the tastiest burgers made from only the best ingredients!
Only the freshest ingredients and perfectly grilled food
If you happened to come to Supernova Maribor Tržaška on an empty stomach, make Konteiner Burger your very first stop. Satisfy your hunger in seconds! Explore a varied offer of burgers, tortillas and other food made from only the best ingredients. Toasty buns, regionally sourced Slovenian meat, fresh vegetables, delicious secret sauces and toppings of your choice combine into a bomb of grilled flavors that will leave you speechless.
However, the folks at Konteiner Burger also cater to patrons who want something special. They will happily prepare a vegetarian burger so good, you won't believe it's made from just veggies. Tasty grilled patties and fresh ingredients are Konteiner Burger's key features. Sometimes, they also have daily specials on the menu, for example delicious pulled pork burgers made from shredded pork meat. A visit to Supernova Mercator Tržaška isn't complete without trying their grilled goods. But careful: you might find yourself coming back day after day. And if you're running short on time, delivery or pick up are always an option.
The best burger in Maribor
The Konteiner Burger restaurant chain currently operates two locations. You can enjoy their smoky grill flavors and juicy burgers in Slovenj Gradec and Maribor. You can order a beverage to go with your food, and your kids can enjoy items from a special kids' menu.
You can't miss with the classic Plain Jane burger, or go for a Fancy Nancy if you fancy an egg on top of your patty. Juicy Lucy is a delight for lovers of Karst flavors, and Brave Dave is the best choice for those who like it hot. While you're waiting at the counter, also ask about the Crazy Daisy, Sick Nick, Flames James, Fat Matt, Silly Lilly or their special Konteiner house burger made with a roastbeef steak. Mouth watering already? Visit the Konteiner Burger and order the best burger you've ever had.